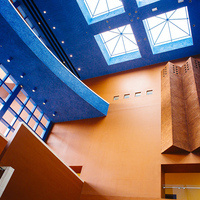 Intellectual property is key to success in commercializing life science. When a startup wants to license university IP, how exactly does the process work? In...
The Quantitative Biosciences Institute (QBI) in collaboration with UCSF Institute for Global Health presents the opening reception of "Stronger There Safer...

Join us Wednesday, June 19, 2019 at UCSF Mission Bay for the Rosenman Symposium, the premier conference for the San Francisco Bay Area's health technology...
Recent Events